When it comes to upgrading components on a road bike, it's arguable that tyres are one of the best upgrades you can make - and in terms of their cost, we'd say they are THE upgrade with the most 'bang for your buck'. There's certainly no point in having an expensive set of performance wheels if they have a low-quality rubber wrapped around them. With this in mind, it makes sense to carefully consider your tyre choice, especially in race scenarios.

As the tyre is the only contact between the bike and the road, it is obviously an essential part of the bike and as a result, a part that has a huge influence and impact on the ride. There are several things that a rider wants from a tyre - they want it to offer a high level of puncture protection, they want it to be comfortable, they want it to grip well and they want it to be fast.
Let's take a look at some of the key points to look at when choosing the best tyre for you;

Clincher / Tubular / Tubeless
There are three choices when it comes to choosing how the tyres on your road bike are set up.
A clincher tyre set up was the most popular choice for many years and uses an inner tube inside the tyre which is then inflated. Its popularity stemmed from the simple set up and easy to change. however, it's generally more susceptible to punctures and increases the overall weight of the tyre.
Tubular tyres are favoured by the professional peloton thanks to their comfort and improved performance over clincher tyres. However, these are more expensive and require hours of work to set up as they have to be glued directly onto the wheel.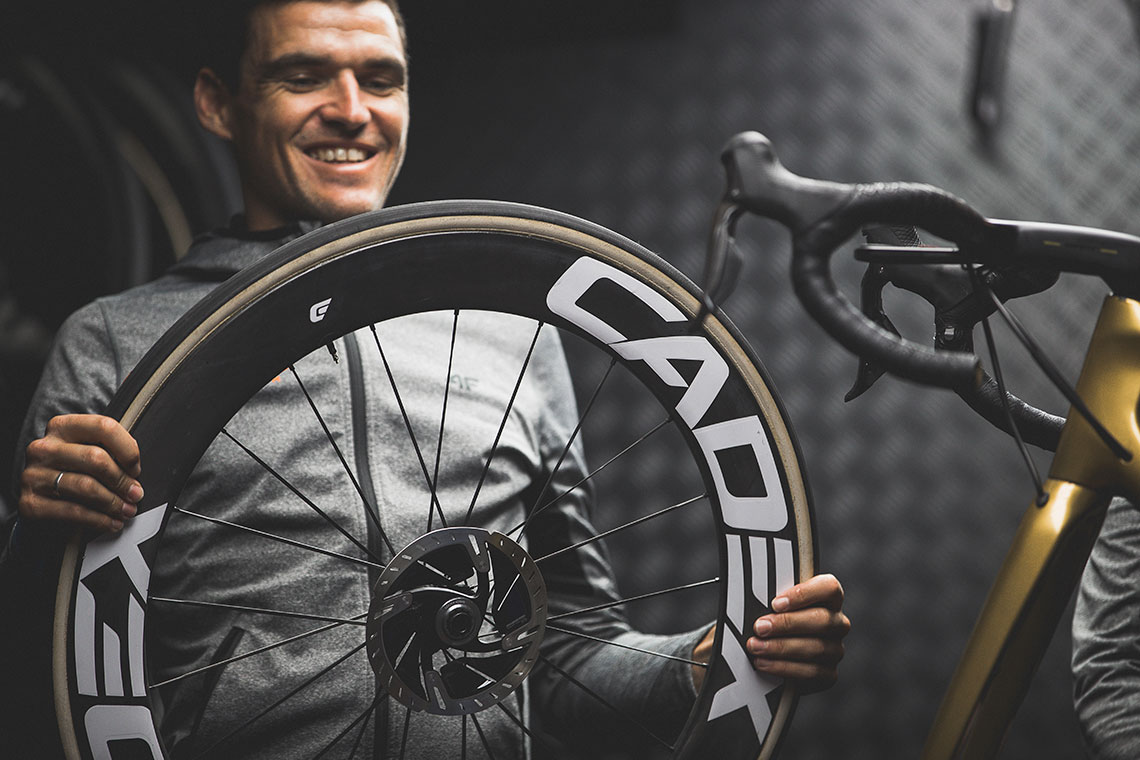 Tubeless is a relatively new addition to the road scene. After being used in the mountain biking world for many years, it's finally caught on for road cycling. It offers increased puncture resistance, as well as a high level of ride comfort. Read our comprehensive guide on tubeless tyres.
Width
Originally, the general consensus amongst road cyclists was the narrower the better, as it would reduce the contact area with the road and therefore reduce rolling resistance. The theory made sense, however, recent research has discovered that it may not be the case and matching the tyre & rim width plays a much bigger role, especially when it comes to aerodynamics.

Generally, most riders will race on either 23mm, 25mm or 28mm, based on their personal preference and wheel choice.

The advantages of wider road bike tyres include better grip, especially when cornering, better comfort, as they can run at lower pressures and when paired with the right rim, better aerodynamics. However, it usually comes at the expense of increased rolling resistance and a weight penalty, as there's more material needed for a wider tyre.

Comfort
Comfort is an important consideration to take into account, especially when you think you could be riding for several hours at a time. While comfort is largely influenced by how inflated the tyre is, the material it is made from and the makeup of the tyre is also important.
The main body of the tyre is known as the casing and is usually measured in threads per inch (TPI). Tyres with a high TPI count use finer threads for less rolling resistance and will have a much more 'supple', comfortable feel.
Grip
It goes without saying that being able to 'grip' to the road is an important quality for a tyre. The amount of grip offered by a tyre will largely be as a result of the tread on the tyre. The tread is usually thicker than the sidewall and will often feature an etched pattern which helps with traction.
The balance when it comes to road tyres, especially those designed for racing, is maximal grip with the least amount of rolling resistance - it's the tyre manufacturers holy grail to find both, while still keeping the tyre light and resistant to punctures.
Puncture Protection

In order to boost puncture protection, manufacturers will often add an extra layer into the casing (Kevlar is a popular choice) to prevent any foreign objects from piercing the tyre. Increasing the amount of material makes the tyre more heavy-duty and less prone to puncturing but at the sacrifice of weight and rolling resistance.
Once an inner tube has been pierced, you will need to replace it or repair it which can be a fiddly job. With tubeless, however, the sealant inside the tyre will seal most small holes meaning you can continue riding.
Rolling Resistance

Rolling resistance is all about how much force the tyre has to overcome simply rolling along the road. Obviously, in order to go as fast as possible and to be most efficient, this should be kept to a minimum.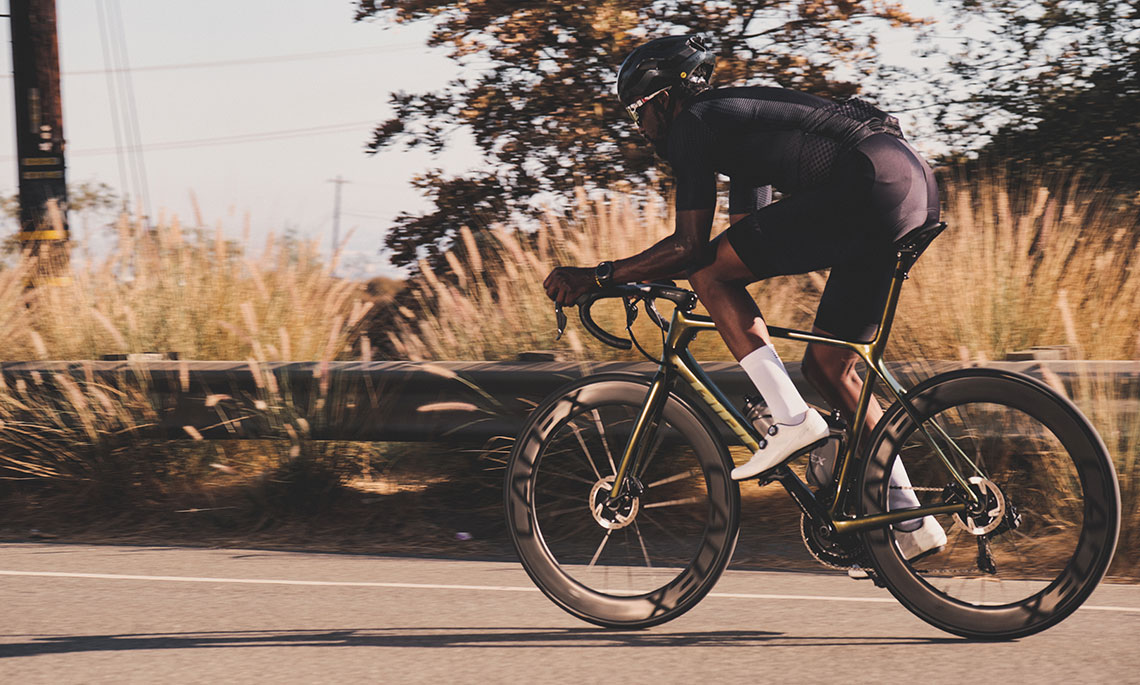 Tread pattern will have a significant impact on rolling resistance; the more tread or grip a tyre offers, often, the greater the rolling resistance. Tyre size and tyre pressure also have an impact on this. Again, it's finding a balance between rolling resistance, grip and comfort. 
Why Choose CADEX?
When designing the Cadex range of race tyres, we had one goal in mind - to create the ultimate performance tyre. Here we explain how we've done this referring to each of the points above.
Clincher / Tubeless / Tubular 
Tubeless tyres offer better puncture protection, more comfort (due to being able to run the tyres at lower pressures, which also means more grip) and have been proven to roll faster as there is no friction between the tyre and the inner tube, which is why we only offer tubeless tyres.
Width
Since tyre width is a personal preference and advantages of different widths can vary depending on the type of riding you're doing, we offer three different tyre widths of 23mm, 25mm and 28mm to cater for all preferences and riding styles. Each width offers it's own benefits depending on the ride, the surface and the wheel
Comfort
The Cadex tyres are manufactured using a single-layer Supple Race Casing (SRC) which delivers an incredibly supple and comfortable ride, along with superior rolling efficiency, all at a super low weight. The riders of Team CCC have also started to use these tyres as they feel like tubulars, but with the advantages of tubeless. 
Grip
In order to achieve a high level of grip, the tyres are manufactured using a state of the art silica-based tyre compound which, compared to a standard road tyre compound, boasts markedly increased grip when cornering, especially in the wet.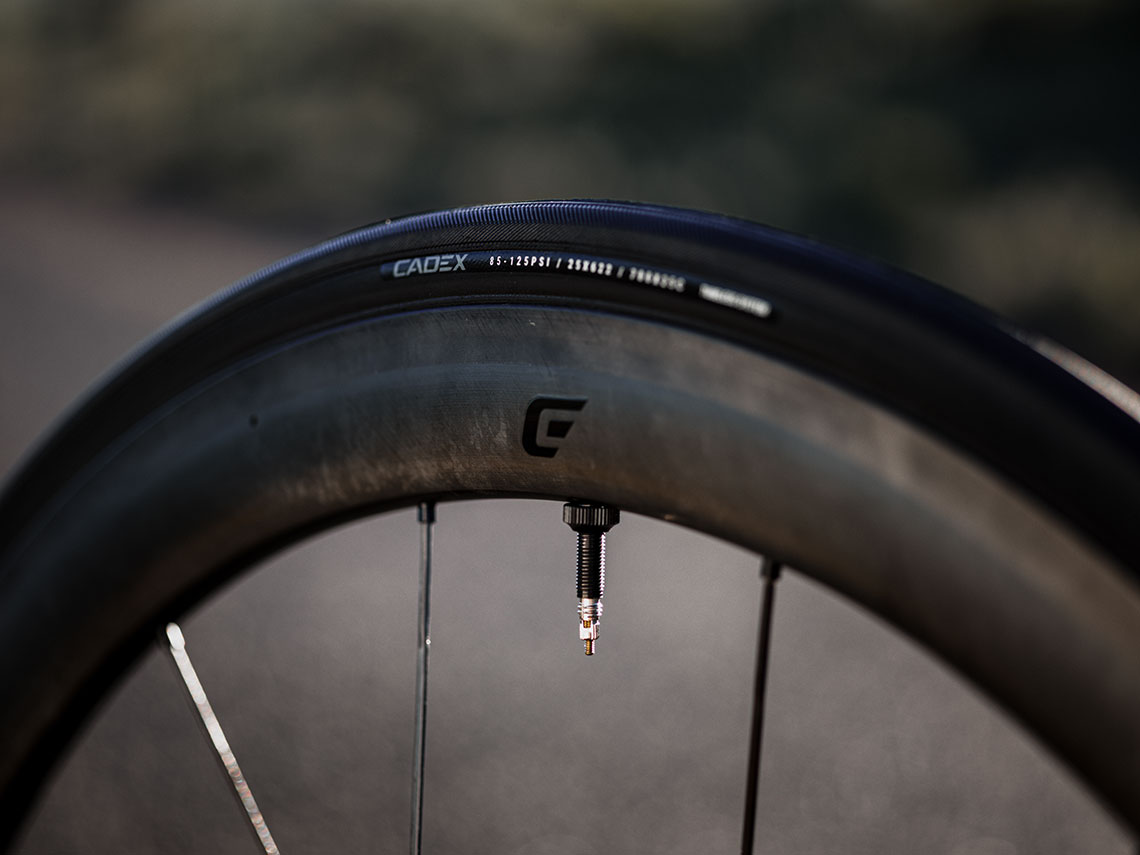 Puncture Protection 
The tyres are built with an exclusive ultra-lightweight and cut-resistant Kevlar® material incorporated into the casing. Known as Race Shield, this provides superior puncture protection without compromising speed or road feel.
Rolling Resistance
The silica-based compound used to build the tyre has significantly less rolling resistance than a standard road tyre and the tread pattern is designed to be fast, yet still grippy.
CADEX race tyres are available for £64.99 and available for click and collect at your nearest CADEX retailer. Want to keep in touch? Sign up for the CADEX newsletter for all the latest news, product reviews and offers.